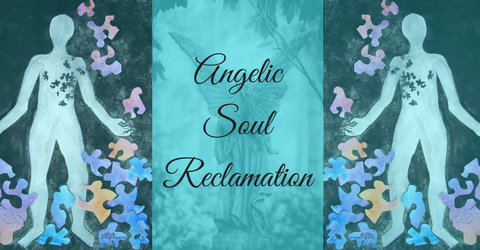 We all know that human life is "wireless". We are able to walk, talk and think without being "directly" connected to any power source. But just like cell phones, we are connected to some energy source at a "cellular" and "wireless" level, and each of us has a very unique "number" or frequency that identifies our energy. Science has even identified this unique structure with the discovery of DNA. This is the energy that gives us the ability to think uniquely like us, that causes our hearts to beat, that gives us our emotions and makes us "individuals". Most cultures and many religions refer to this as "the soul". For century's shamans, the healers of tribal people, have helped them to reconnect pieces of their soul that have left their body, due to differing levels of traumatic experience. Through the process of "Soul Reclamation", I can assist you in returning lost soul pieces, and we can send back past emotional baggage that you may or may not be aware that you are holding. This process will help make you become a healthier, stronger and happier person.
For more information visit Gerry's Soul Reclamation Guide.
When you schedule a Soul Reclamation session you will need to set aside at least two hours to be able to be on the phone and to have uninterrupted privacy. It is done remotely, and during the call/Skype session we do the work in three stages. First we speak on the phone to talk about the process and to say a prayer going into it. Then you and I listen to some drumming music that I specially recorded for this work, and while I am journeying to find your lost soul pieces, you are resting comfortably.  When I am done bringing the pieces back then we come back on the line and I will energetically return all of the soul pieces that have been brought back to you and then will tell you about everything that I found. We talk about the pieces that came back (which includes amazing accuracy as to information on ages and visions of the circumstances that caused soul loss).  You are then given instructions as to how to celebrate the return of the pieces using a very special technique that Margaret created to help to magnify the joy in your life almost instantaneously!
Available Discount Codes:
Please note that we are extending the discounts on Readings and Soul Retrieval to celebrate all the exciting stuff going on. Just enter the code SOULTHANKS when booking your Soul Reclamation (Retrieval) session and get a $221 discount (you pay $179).
To schedule your Soul Reclamation appointment with Gerry and Margaret click HERE!