If You Could Talk to an Angel – Get the book on

Amazon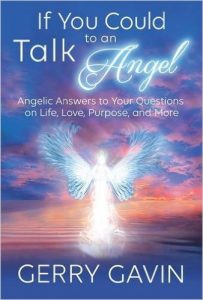 If you had the opportunity to sit down in your living room with an angel, what would you want to know? If you could have heavenly advice on your most urgent questions, what would you ask?"
Gerry Gavin, who channels the angel Margaret, posed this prospect to fans of his first book, Messages from Margaret; on his Hay House Radio show; and to leading visionaries in the mind-body-spirit world, including Mike Dooley, Kris Carr, Pam Grout, Nick Ortner, Colette Baron-Reid, davidji, John Holland, Meggan Watterson, Anita Moorjani, Sonia Choquette, Arielle Ford, Barbara Carrellas, Denise Linn, Noah St. John, and Sandra Anne Taylor.
They responded not only with spiritual questions about angels, the afterlife, and reincarnation, but also with practical questions about animal companions, relationships, life purpose, and manifestation.
In If You Could Talk to an Angel, Margaret tackles all of these topics with her trademark humor, offering guidance and breaking down even the most difficult subjects in an easy-to-understand manner.
Click HERE to get your FREE CHAPTERS from "If You Could Talk to an Angel," featuring Gerry's Introduction and Margaret's first Chapter "All About the Universe – Energy, Angels and You!"
---
Messages From Margaret – Get the book on Amazon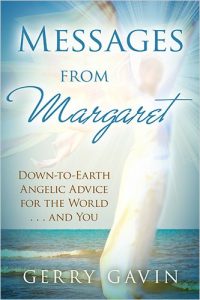 Excerpt:
"There is a reason why this book is so very important right now; not to say that it was not important before, but in today's worldwide energy there is a pervasive energy of fear. That fear is ruining the economies of the world, which are driven by the need for an optimistic outlook on the future. You measure investments by their paper monetary value, but investments are, in fact, dreams. They are dreams for the future, which are based on all of the best facts that can be gleaned to support them.
Pervasive fear gives way to difficulty creating positive outlook, and a lack of trust in the future. But it is not only the economy that is feeling the uncertainty of fear. There is, throughout the world, an overall dissatisfaction with its leaders. The people are becoming conscious. They are rising up and asking for fairness and equity and leaders who are working for a common good…
Those who have come to this book have done so because you are seeking a way to make sense of where you are in your life, and of the world in general. It is designed to help you to understand three things. Who you are, where you came from and how to take positive and loving control of where you are going!"– Margaret

Praise:
Lee Woodruff, CBS This Morning Contributing Editor, NY Times bestselling Co-Author, with Bob Woodruff, of In an Instant, author of Perfectly Imperfect and her first NY Times bestselling novel Those We Love Most: "Messages from Margaret is a heartfelt book that offers every reader expanded understanding, creative solutions and most of all hope for the future. It illuminates the breadth of the human spirit!"
Anthony Mrocka, Senior Editor Evolving Soul Magazine: "A short easy guide to a spiritual awakening, this book has something for everyone!"
Ariel & Shya Kane, Award-Winning, Best Selling authors of How to Have A Match Made in Heaven: A Transformational Approach to Dating, Relating and Marriage: "Bravo! Gerry Gavin is the real deal. Read Messages from Margaret for words of hope and rejuvenation and you will realize that you never need to go through life's challenges or triumphs alone – all you have to do is ask."
Sedona Journal of Emergence: "Messages from Margaret will resonate with readers in ways that they didn't realize existed."
Karen Noe, psychic medium and author of Through The Eyes of Another: A Medium's Guide to Creating Heaven on Earth by Encountering Your Life Review Now: "I've witnessed Gerry channel Margaret's profound messages and teach others how to communicate with their own angels. He is truly authentic! He communicates these truths and messages in such a peaceful and gentle way. I loved this book, and I know you will too!"
Martin Boroson, author of One-Moment Meditation: Stillness for People On The Go: "Gerry Gavin is a man of great integrity and wisdom. I am sure that Messages from Margaret will be a great resource to people who are looking for healing, hope and guidance in the modern world."
Dr. Pat Baccili, Host of The Dr. Pat Show and creator ofTransformation Talk Radio: BBS Radio/Voice America: "Messages from Margaret is a wonderful, wonderful book! I couldn't put it down. If you are ready to open your heart and expand your mind, you will find yourself on a journey of exploration, vision and wisdom. You will truly connect to your higher self from Margaret's teachings and actively pursue your soul's fulfillment."
---
"Angels & Shamans"© Workshop mp3 Download or CD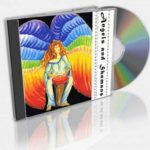 Inspired by the live workshop, the Angels and Shamans studio recorded workshop takes you through all of the exercises designed to teach you how to communicate with your own Guardian Angel. The recording also contains a BONUS guided meditation that gives you the opportunity to re-visit with your angel whenever you like. Available on CD or MP3 download. The guided meditations contain beautiful background music composed by hit writing Musician and Producer, John Mulrennan.Length of Audio: 1 hr. 3 min. ORDER HERE!
---
Drum Music For The Shamanic Journey or Shamanic Tapping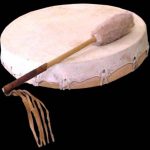 This mp3 offers drumming that was specifically created to be used in conjunction with Tapping, or with different types of shamanic journey. It features a "call-back" at the end of 30 minutes which is designed to bring the participant back from the journey state. To purchase the mp3 please click ORDER HERE!
---